Platelet Rich Fibrin (PRF) – Second Generation PRP
PRP has been widely used for years to rejuvenate the skin and address signs of aging. It involves extracting growth factors from your own blood, eliminating the risk of adverse reactions. By utilizing these growth factors, PRP helps repair and revitalize the skin.
PRF, on the other hand, takes the concept of PRP to the next level. It is a newer and more advanced technique that involve a process called double spin or slow spin to separate and concentrate platelets, growth factors, and other beneficial components from your blood.
During the double spin process, a blood sample is collected and placed in a centrifuge. The centrifuge spins the sample at a carefully controlled speed, resulting in a higher concentration of platelets and growth factors compared to traditional PRP.
PRF contains an even higher concentration of platelets, highly concentrated growth factors (CGF) such as transforming growth factor-β(TGF- β), platelet derived growth factor (PDGF), vascular endothelial growth factor (VEGF), insulin like growth factor (IGF), epithelial growth factor (EGF), and fibroblast growth factor- β (FGF- β), with platelets as the rich source. This heightened concentration enhances its effectiveness in promoting healing and rejuvenation.
PRF is known as the second generation of PRP because it provides a sustained release of growth factors, resulting in longer-lasting results.
Treated Area
Skin around the eyes, Face and cheeks, Hands, Décolletage, Neck, Scalp
Duration
60 minutes including preparation time
Frequency
Monthly (treatment phase), 3-6 monthly (maintenance)
Downtime
Minimal – no downtime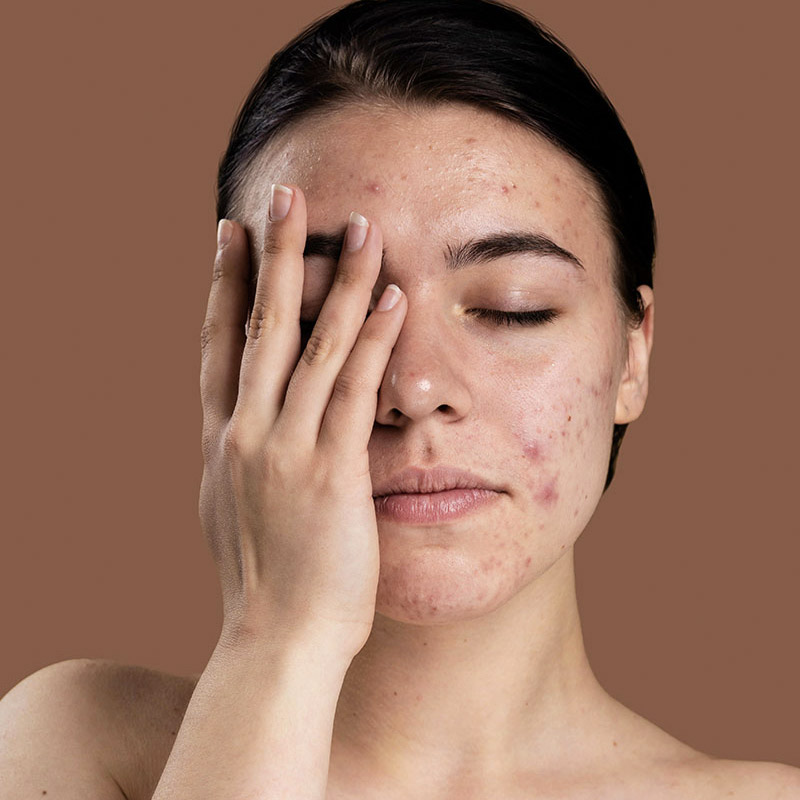 What is it for?
PRF has a number of skin conditions it can treat. The treatment can improve skin texture and tone, reduce fine lines and scarring, and stimulate collagen and skin cell production for a plumper, more radiant complexion. It can also be injected over the scalp to address hair loss/thinning problems.
The Benefits
Safe
PRF is a very safe method for rejuvenation and repair that has been used in the medical field for decades.
Able to reach delicate areas
It can be used over delicate and difficult to reach areas such as the eye area which may not be suited for laser treatments.
Provides total rejuvenation
As it boosts collagen and elastin production, PRF can be used to thicken and tighten thinning skin, effectively smoothing out wrinkles and fine lines, and shrink open pores. PRF also has anti-inflammatory and healing properties which can help with conditions such as acne and rosacea.
All natural
PRF uses your own natural growth factors without any foreign substances. The treatment only involves withdrawing a small amount of your blood, which is then processed to separate the plasma from other blood particles. The PRF is then injected back into the treatment area of concern.
Results are long-lasting
The results from PRF are almost instant where you will notice a glow and improvement in skin texture on the first session itself. Results from PRF are typically long-lasting after a series of 5-7 treatments.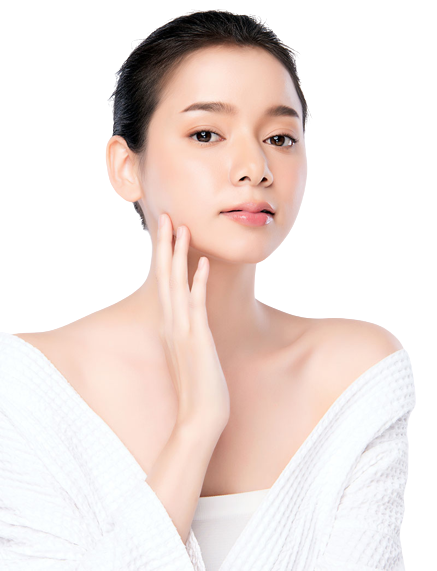 What can I expect?
Improved skin texture
Reduced fine lines, wrinkles
Even skin tone
Brighter / glowing complexion
Reduced pore size
Reduced acne / redness
Faster healing
Plump & smoother looking skin
Reduced dark eye circle / eyebags
Increased hair growth & thickness (when injected over scalp)
PRP (Plasma Rich Platelet) vs PRF (Platelet Rich Fibrin)
| | PRP (Plasma Rich Platelet) | PRF (Platelet Rich Fibrin) |
| --- | --- | --- |
| Concentration | Moderate | High |
| Growth Factors | Contains growth factors like PDGF, VEGF, IGF, EGF, etc. | Contains a higher concentration of growth factors, including PDGF, TGF-β, PDGF-AB, VEGF, IGF, EGF, FGF, etc. |
| Release of Growth Factors | Rapid release | Sustained release for extended therapeutic effects |
| Duration of Effects | Immediate results | Longer-lasting effects for continued rejuvenation |
| Centrifugation Process | Single spin centrifugation | Slow spin or double spin centrifugation |