Think of Profhilo® as a super moisturiser for your skin, it is the first injectable skincare made from stabilised pure hyaluronic acid (HA), designed to 'remodel' multiple layers of the skin by regenerating collagen and elastin naturally, whilst stimulating significant firming, tightening and lifting effects. Ground-breaking in its approach, Profhilo's unique properties presents a revolutionary non-surgical frontier to repair and restore skin youthfulness.

Unlike regular HA solutions, Profhilo features one of the highest concentration of pure hyaluronic acid available in the industry. Formulated via a uniquely patented NAHYCO® Hybrid Technology, Profhilo combines the properties of high and low molecular weight HA, forming a hybrid co-operative environment to deliver an unparalleled technique for skin rejuvenation / anti-aging solution / address signs of aging naturally. This hybrid complex allows low molecular weight HA to be released slowly to hydrate the skin, providing the hydrating effect, while high molecular weight HA offers a stable foundation in the secondary layers of the skin to replace volume, giving the lifting effect.

Profhilo is primarily used to treat areas of the face, neck and back of the hands. It is also capable of being treated on parts of the body where skin shows visible signs of aging. Features a unique BAP (Bio Aesthetic Points) injection technique for optimal diffusion of the product and with only 5 BAP injection points per side of the face, Profhilo diffuses through the different skin layers, across the widest sections of the face, delivering a natural and lasting refreshed look. The 10 BAP injection points for the neck are carefully developed to avoid injury to vital structures, providing anti-aging benefits from the inside out.
Treated Area
Face, Neck, Body, Hands
Duration
1 hour (including preparation time)
Frequency
1 session / month
What is it for?
Reverse aging process.
Stimulate natural collagen and elastin beneath the skin.
Restore moisture, volume and skin youthfulness.
Reduce age spots, pigmentation, fine lines and wrinkles.
Improve skin laxity, texture, tone and radiance.
Treats dull, dry, sun-damaged skin, and enlarged pores.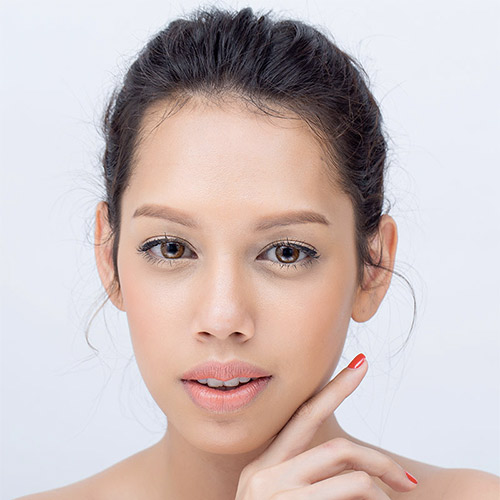 The Benefits
Non-surgical FDA-approved anti-aging solution.
Repairs and restores skin youthfulness from inside out.
Initiates tissue repair process, ideal for acne scarring.
Provides skin firming, tightening and lifting effects.
100% pure Hyaluronic Acid (HA).
8x more lasting than any regular non cross-linked HA.
12x increase in collagen and elastin beneath the skin.
20% increase in skin hydration.
Clinically tested for safety and efficacy.
Suitable for all skin types, colour, age and gender.
Fast and effective treatment with minimal downtime.
What can I expect?
Overall improvement to skin quality.
Visibly positive uplift after each session.
Deeply moisturised and long-lasting hydration.
Youthful and naturally glowing appearance.
2-3 sessions recommended for results lasting up to 1-year.