Collagen depletion, changes in bone structure and fat distribution occur with the advancement of age, causing changes in facial features, causing our skin to sag and wrinkle. This is where dermal fillers come into play.
Hyaluronic acid is a key molecule in our skin, which helps to maintain our skin's turgor, resilience and elasticity due to its high water content. Dermal fillers are made of pure hyaluronic acid and functions to help our skin retain moisture, restore facial volume and contour. It is also used to enhance features and to achieve facial harmony.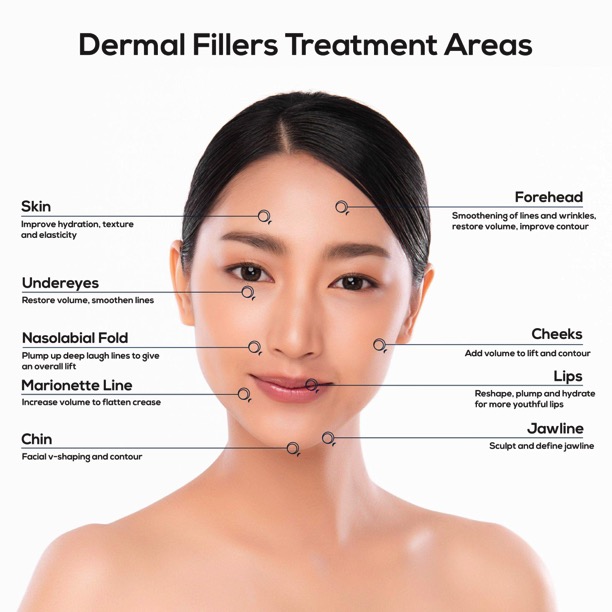 At Luna Clinic, we only use reputable fillers made of pure hyaluronic acid which is safe and well tolerated, different from traditional permanent fillers which have a track record of adverse reactions and complications.
Treated Area
Face, Neck, Body, Hands
What is it for?
Smooth wrinkles & unwanted lines
Enhance features – chin, nose, lips, cheeks, forehead
Facial restructuring – provide a better framework to achieve facial harmony
Restore loss of volume
Minimize the look of scars
Improve skin texture and skin tone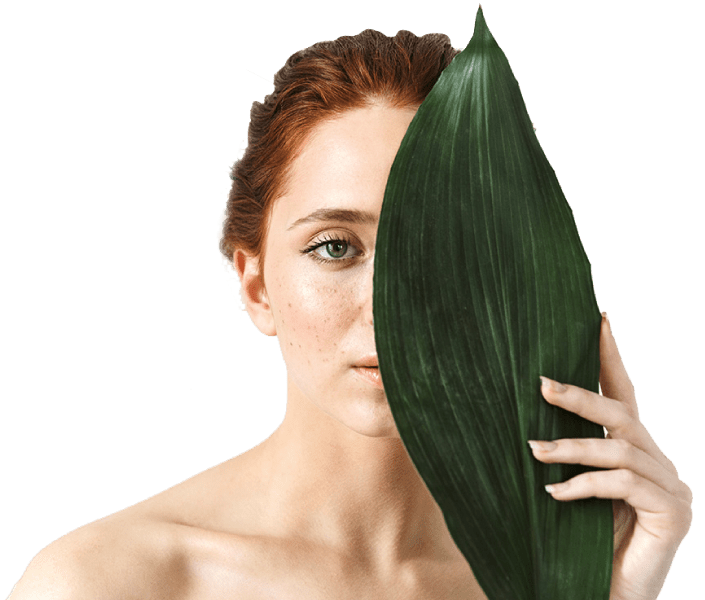 The Benefits
Hyaluronic acid dermal fillers are dissolvable and reversible, allowing corrections to be done for any unwanted/undesired result if necessary
Biodegradable – no long term complications like granuloma formation and irregularities in texture
Increase collagen and elastin production making your skin look and feel younger
Can be used with other treatments, eg. botox, lasers, energy based devices
Non-animal source – low risk profile of hypersensitivity or allergy
What can I expect?
Immediate results can be seen with most people seeing full results around the two-week mark
The effect of dermal fillers are generally long-lasting, and can last from 6-18 months depending on factors such as the type of filler used, lifestyle and care of patient and the area being treated
The effects are subtle. Others will likely notice your enhanced appearance, but they won't be able to tell that you've had work done.
There may be temporary numbness post procedure as most fillers come with some local anesthesia in a pre-filler syringe together with its hyaluronic acid components
Swelling or bruising ranging from mild to moderate